Pumping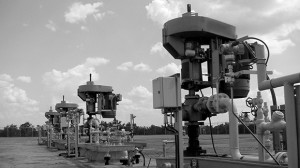 SITEPP is certified for the oil industry, including all engineering, start-up, maintenance, and other related services with multi-phase pumping systems. The company has special certifications issued by the Mexican Petroleum Institute for purposes of pumping heavy crude oil at offshore facilities.
For the progressive cavity pumping system:
Basic and detail engineering
Hydraulic modeling and simulations
Engineering and development of dashboards and telemetering systems
Analysis for the optimization of oil fields production
Pumping system designs to increase production
Preparation and/or adaptation of procedures in accordance to Pemex SSPA
Staff training and updates for those involved in the operations and maintenance of these systems
Preventive and corrective maintenance
Inspections, audits, and supervision of equipment operation
Rent to own options
Services including equipment rental, operations, and maintenance of installed systems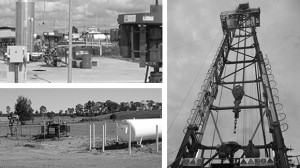 Multiphase Pumping
Custody Transfer
Dosage
Water Treatment
Oil Well Depths
Top Applications in the Oil Industry:
Multiphase fluids (oil, gas, and water)
Hydrocarbon condensates
Clean and contaminated sludge
Sludge with scraps
Diesel handling
Formation water and seawater
Oil sludge
Flocculants measuring
Chemical measuring
Well testing
Tank cleaning
Crude transfers
Centrifuges and decanters supply
Centrifugal discharge
Chemical dosing (defoamers, corrosion inhibitors, etc.)
In Mexico, SITEPP represents PCM, a French company founded in 1932 by René Moineau, inventor of the progressive cavity pump. PCM is a global manufacturer and supplier of fluid transport solutions, widely known in the global oil industry for their leading technology.